It's been a busy year so far. After spending 'speed work January' back in The Netherlands, what followed was the Sheep's Head Way in February (95km), the Ancient Warriors Trail in March (107km) and the Waterville Trailrunning Festival – WTF – in April (130km). WTF had been on my calendar for a while, but the other two weren't even goals I knew I had at the end of 2021.
My actual goal for the year? To run two 100 mile races and to finish them strong. My first experience with this distance at the Kerry Way Ultra was an amazing one, but I knew right away that there were a lot of things I could improve on. That's how after what has already been an interesting season so far, I'll be toeing the line at the Norn Iron 100 this Saturday: it'll be my first of two 100 mile (and change) races for this year. This one will consist of running 170km along the coast of Northern Ireland and through the Sperrin Mountains.
Anyone who's been in the ultrarunning world for a while knows that there's one question everybody will ask you when you're doing these things: why? Why would you want to run this far? Why would you want to spend so many hours training for these events? Why would you intentionally put yourself in a situation of discomfort over and over again?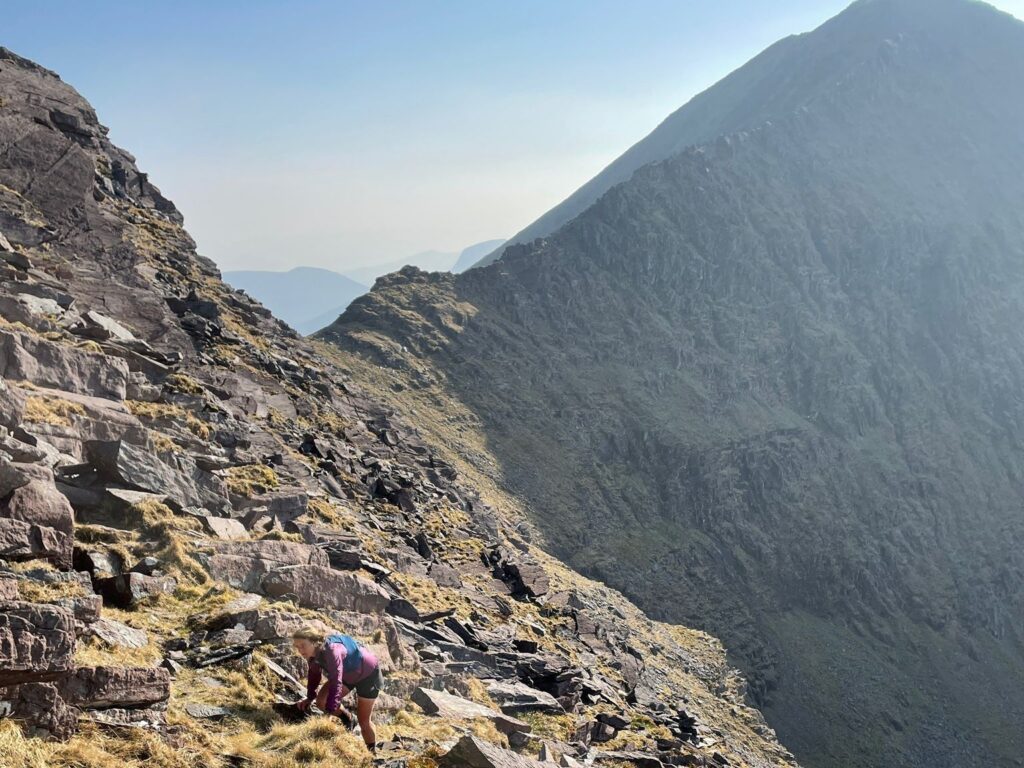 For my first three challenges of this year, my 'why' was clear. Sheep's Head was an adventure just waiting to happen and I love having a long day on the trails early in the year. The Ancient Warriors Trail meant I could spend many hours in the mountains that have become very meaningful to me as they make me feel at home. WTF had been on my mind since 2020 and it coincided perfectly with the time I spent living in Waterville this spring. It was the best combination of a challenging race on some of my favourite trails and a long weekend meeting old and new friends. It all made sense.
My first 100 mile race of the year is only five weeks after WTF though. Some would say that doesn't make sense at all. As some dot watchers and fellow runners might remember, WTF was pretty nerve-wracking for me and some of the other top 5 finishers. My report didn't include my own experience, but suffice to say that podium finish did not come without some competition; after sixteen and a half hours of running, the difference between me and Trevor who came 3rd overall was only two and a half minutes. It left me feeling very satisfied, while at the same time I felt like I wouldn't have much more to give in the near future.
But as it turns out, that near future is now here. And as race day is coming closer and closer, it's not just other people asking me that 'why' question. I've started asking myself the exact same thing. Why would you do this? It might be too soon after WTF, it might be too much after the things I've already done over the past few months, it might be going against all the advice I'd give friends and athletes that I coach.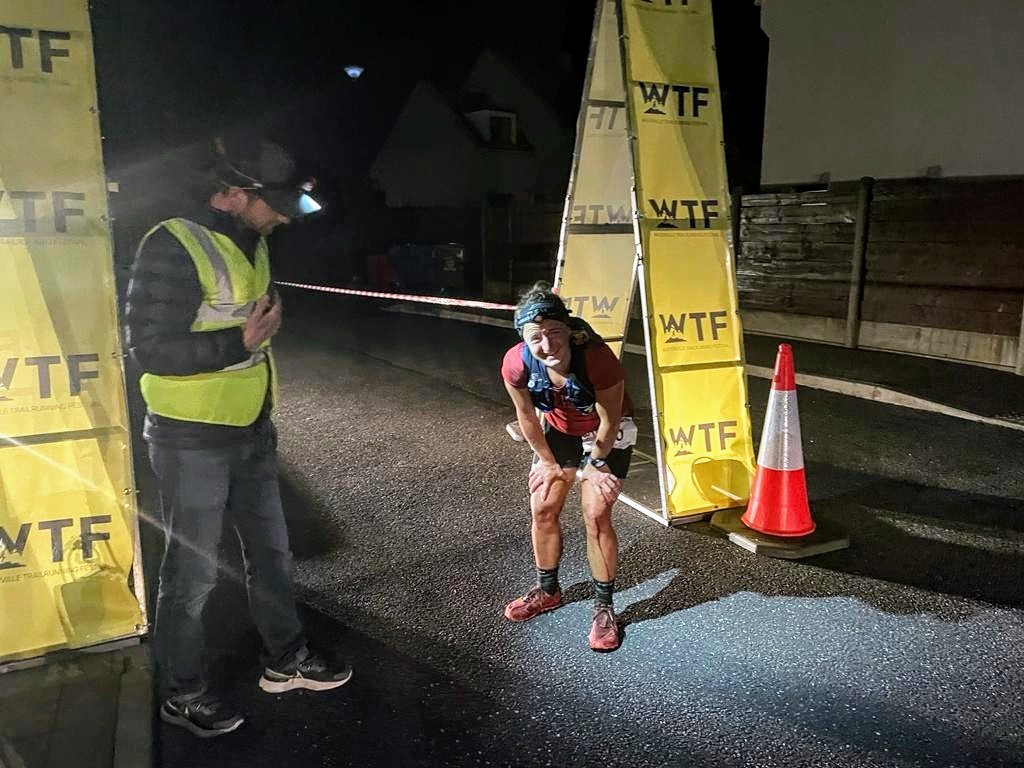 I might fail. But still…
One of the reasons why I gravitate toward ultrarunning is because it gives me the opportunity to test myself both mentally and physically; to see what limits can be pushed and what limits cannot. To see how much further you can go when your brain starts telling you it's time to stop. And so although I've already done a fair amount of testing and pushing recently, I know I've found my 'why' for running the Norn Iron 100 after all. Because I want to know if I can – and there's only one way to find out.
Another reason, my 'B why' if there is such a thing, is that I know there's a summer ahead of less racing and more low-pressure adventures. As much as I love racing, I am definitely looking forward to that as well. Nothing beats waking up in the morning, knowing that the only thing you have to do that day is follow some trails or make your own ones – ideally with some friends who wouldn't even think of asking why. We do this because we can.
---
Dot watchers unite: Track Trail Norn Iron 100
Interested in working towards your own races and challenges and could use some help? Check out my coaching page and feel free to email/DM me.